على مر التاريخ تعاقب على فلسطين أكثر من مستعمر طمعانين في الأرض وخيراتها. لكن هذه المرة المستعمر طوّل وجذوره وصلت بيوتنا. مع كل مستعمر تولد مقاومة جديدة. ومن ال٤٨ وشكل المقاومة بتطور وبتجدد جيل بعد جيل هلا المقاومة صارلها شكل جديد، وبطلت بس جوا فلسطين وهلا اي شخص بأي مكان بالعالم بقدر يقاوم ويشجع عالمقاومة ويوصل صوت فلسطين لأبعد ما بيقدر. قاوم، والبس رسالتك قدام العالم
The chain-linked fence of the occupation that separates us from our land, is used as a stencil to weave our burning desire for justice, integrating hope into the seams of our untainted koffeeyeh that lasted through colonizers after colonizers. 1948 and onwards, a continuous stream of generations from all around the globe live on with a persistent passion and drive to keep our identity alive. Waves of koffeeyeh heavy with value, soar on the backs of the diligent, along with new pieces of support, worn proudly to the masses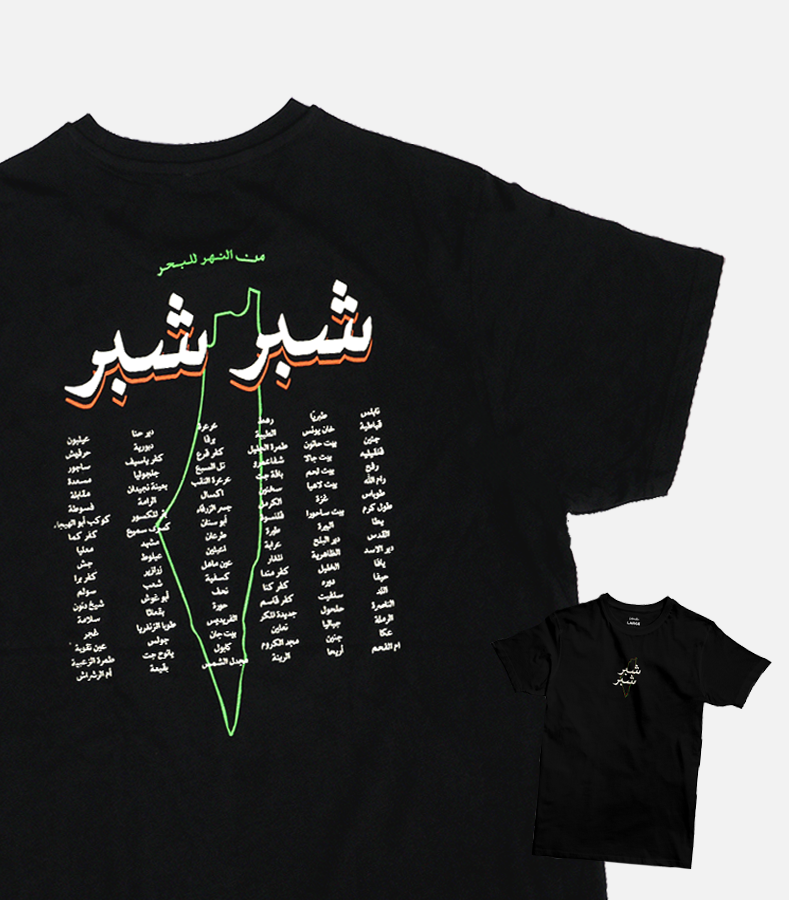 Shiber Shiber | شبر شبر

من البحر للنهر هي فلسطين هي أرضنا ,تاريخنا ومستقبلنا. و
رح ترجع شبر شبر
Bit by bit we'll be unified again. The villages merged together into the one standing Palestine we love. One by one, peace by piece.
GET IT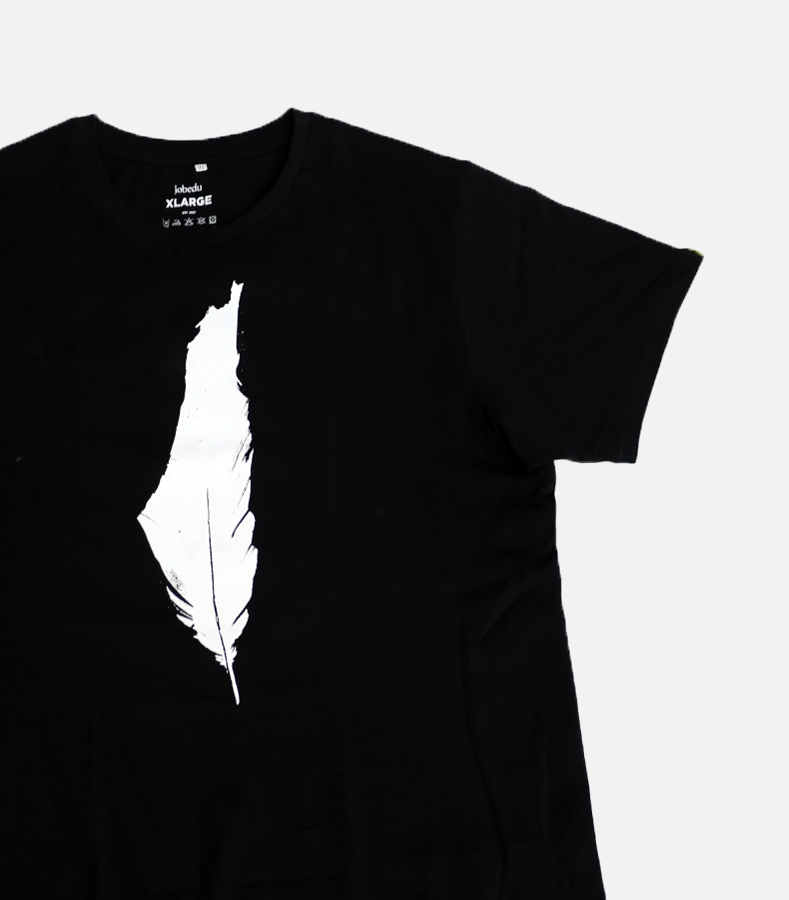 Reesheh | ريشة

ريشة. رمز الحرية والأرض المشتاقة لشعبها والشعب اللي عم بموت عشانها

Birds of a feather, we fly together. A beautiful representation of the desire to be free. The hope gliding through nations, carried by a powerful wind. A land yearning for its people, it's people yearning to return.
GET IT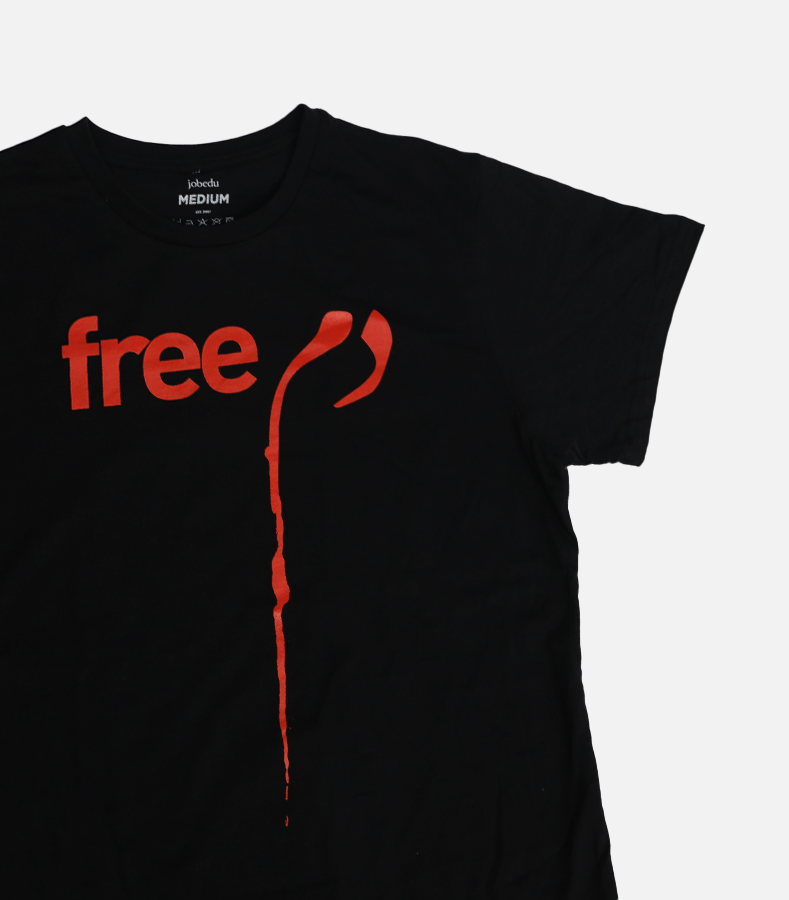 Freedom | فريدم

ثمن الحرية غالي. هذا التصميم هو تقدير لكل حدا ضحى بحياته وأعطى من دمه في سبيل كرامة الجيل اللي بعده

Blood burns for justice, and it sheds for freedom. It continues to flow in the steps of upcoming generations. Guiding us to our return. This design is dedicated to those who sacrificed it all for liberation.
GET IT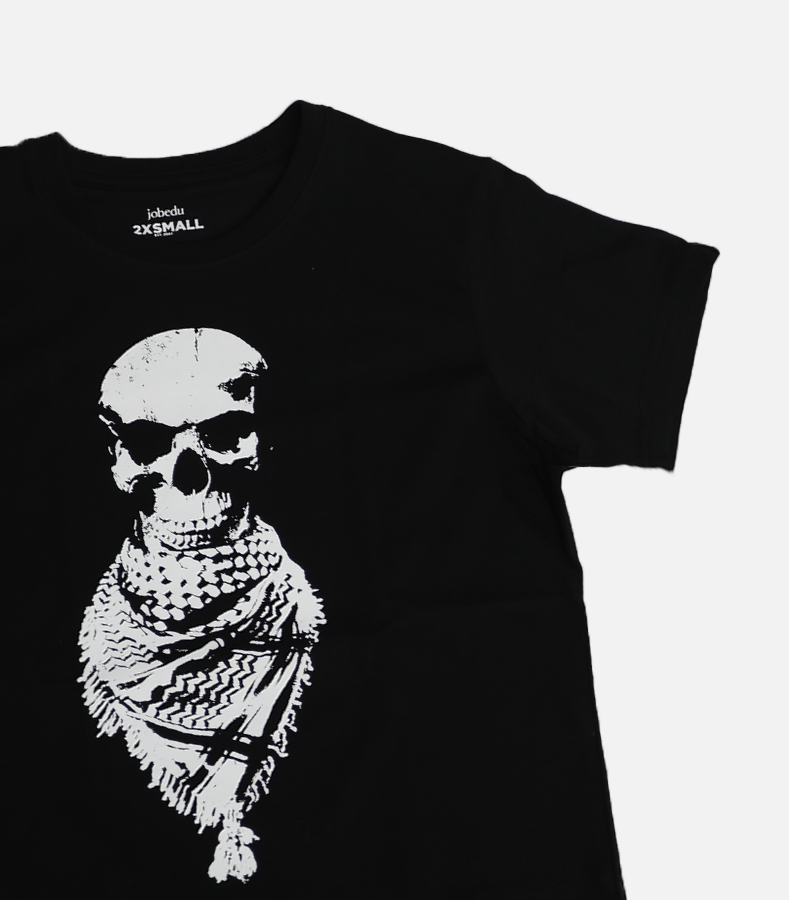 Skull Hatta | سكل حطة

رمز القضية اللي عايشة معنا مع كل نفس ودقة قلب

They're on the right side of history. The cause snug around their necks, protecting their treasured voices they strained fighting for their freedom. And they'd do it again. Their souls are gone, but their voices continue to ring on.


GET IT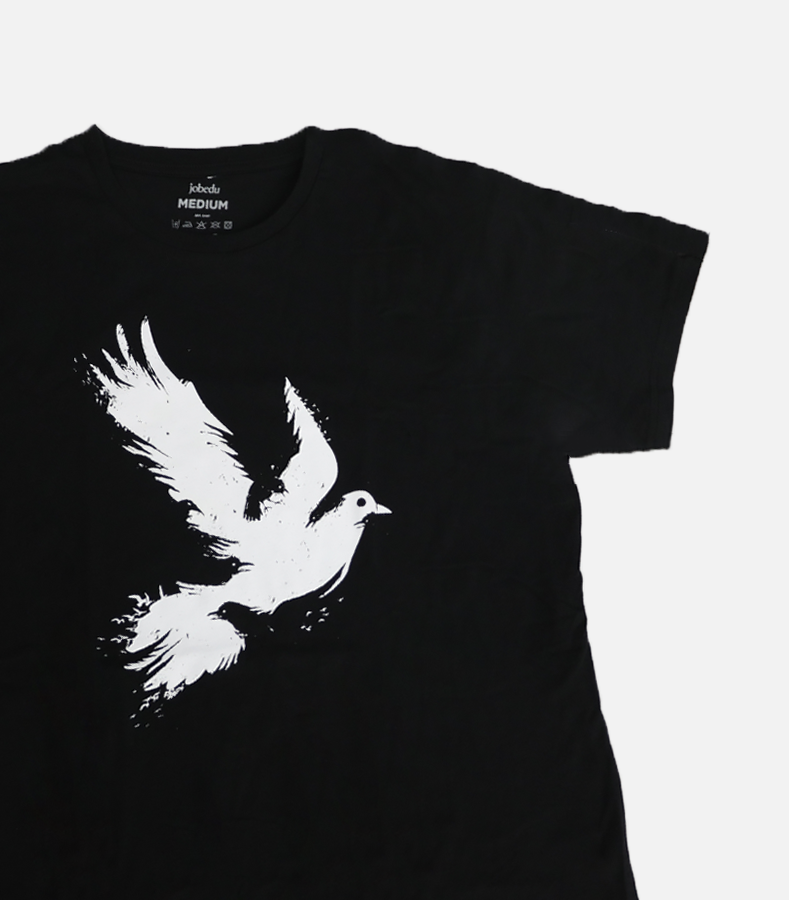 Metamorphosis | ميتامورفوسس

من المعاناة والظلم والقهر تولد مقاومة جديدة

Although evil crowds the pure, they will not take over, cannot consume the light. As many as they are, they can never dull the bright white of peace, as it soars towards it's freedom.
GET IT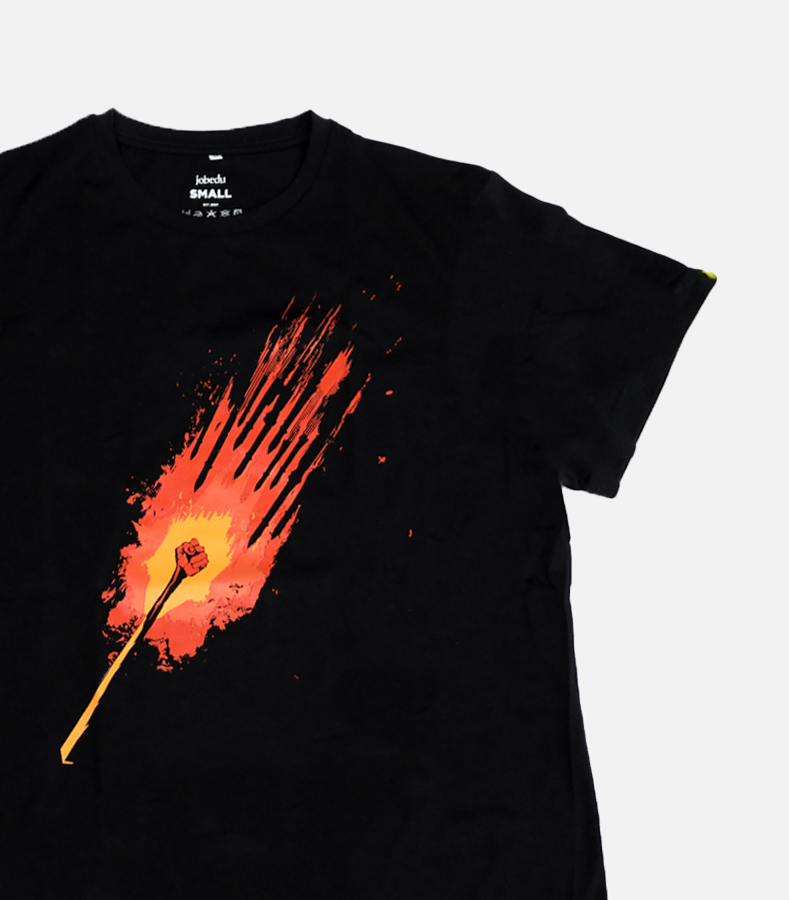 Spark | سبارك

نار المقاومة ما رح تطفي

The ignition that's lit in your heart becomes the fire in your eyes. The desire for freedom is enough friction for that spark to engulf the match. Keep the passion ablaze.
GET IT